Late Seyyed Rahim Mirian Narrated about Imam Khomeini
Translated by: Zahra Hosseinian
2020-06-09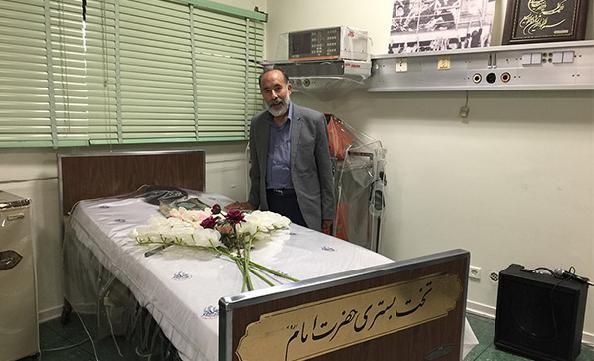 When the late Ayatollah Beheshti faced with some problem made by Bani Sadr's government, and they constantly insulted him, he visited Imam to ask him to go to Qom for studying. When the late Beheshti came, he said to Imam Khomeini that people came to see you. 'God knows,' Imam said, 'if they instead say 'death to…' it won't affect me. I've assumed responsibility for everything.' Imam was as good as his word. He was self-made. If we do small things, we can do great things. He was really a practical man and if found out that we neglected, he reproached us. Massaging ointment into his feet, he wiped it with half a paper handkerchief, and kept the other half. He drank half a glass of water and then consumed the other half. He were sensitive to the extravagance. Once a tap was dripping, I arrived late. Imam said warningly to me that see how much water has collected in this pitcher! If every tap drips so much, how much water is wasted. I remember that there was a lamp in the hallway of Imam's house which I turned it on at nights and sometimes forget to turn it off in the morning. He once called me by intercom and I went to his room. He told me that it's forbidden this lamp remain unused during the day. I asked other servants that each one who woke up early in the morning to turn it off. One day Imam called me again and asked to put the light switch in his room to turn it off. Even once, the lamp of Mr. Sanei's office was on and Imam asked, 'is it other than in our compound? You have to be careful.' Now how many of these extravagances do we have in our lives?
I do remember that one day someone called me by intercom from Imam's room and said that Imam wants to see me. I went in and saw he had sat down on a chair. I greeted with him. He said, 'I felt pain in my chest.' I called the physician. The physician came and examined Imam's blood pressure. It was low. We both held Imam's arms to help him walk. We took him to a room and laid on the bed. I was rolling up his sleeves, when he proclaimed, 'Everything has an end. I am at the end of my life...' until then we had never heard him point it so openly. 'God willing,' I said, 'you will be alive for many years.' The Imam stated, 'I've done my duty. It is now your job to continue this way.' Dear ones! Our task, after Imam, is much more difficult.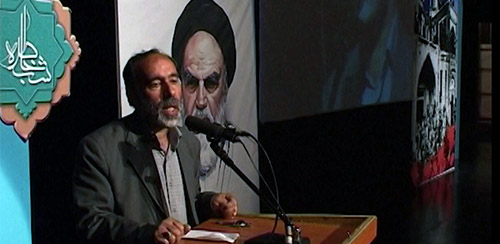 Well, you may have seen a part of Imam's prayer on TV. One night I was in his room and saw his praying, but it was different. '...perform praying when you are young.' he advised, 'when you grow old, you want to perform it, but you can't.' Dr. Arefi prescribed several tests. Blood sample was taken from his body. The results was doubtful. Dr. Arefi consulted with several other doctors. Every three months, Imam's blood was tested. After the resolution 598, Imam said, 'I drink the poison chalice for the sake of Islam.' it was really a poison chalice. After that, Imam no longer gave a speech. Several physicians diagnosed that Imam's stomach was sore. Going out of house in order to do endoscopy, Dr. Abdul Hussein Tabatabai, Dr. Arefi, me, and Haj Ahmad Agha were accompanied Imam. In car, Imam said, 'neither you nor I are to blame. These problems occur when death is close.' Well, it was very upsetting. We arrived the hospital. It was difficult for Imam to bear such thickness tube in his stomach. Some physicians diagnosed he should be operated, some did not. The result was that he should be operated. Dr. Fazel visited Imam to get permission for surgery. Dr. Fazel reported, and Imam said, 'Do whatever is necessary, do it, I accept it.' It's over and done, but Imam put a heavy burden on our shoulder. When we announced that Imam passed away at 10:20 pm, Mr. Hashemi Rafsanjani arrived, called everyone, and said, 'the hypocrites have heard about Imam's illness and are waiting near the borders to attack as soon as hearing about the Imam's death. Please don't cry. Let's go and protect the borders at first, then announce.' Therefore the news of Imam's death was announced in the morning[1].
---
[1]. The late Seyyed Rahim Mirian, a member of Imam Khomeini's office, narrated this memory in June 2006 on the Night of Remembrance program.
Number of Visits: 176