Feminine narrations from characters and lives of great men of revolution and war – 2
Memories of Jilla Badihian from her husband Martyr Haj Ebrahim Hemmat
The 2nd book from the collection "The Hidden Half of Moon"
It was midnight when I saw someone knocking on the window of our room. Among all, I got up. I came to the window and saw that the Haji was carrying a gun and was very worried. It was as if he was guarding all these hours around our building. He said, "Now a sister went down in the dark. You go and see if this person who left was one of ...


The 316th Night of Memory – 2
The Main Weapon Left from the War Is the Culture of Self-Sacrifice and Martyrdom
The 316th program of Night of Memory was held online on the Aparat website on the 27th of August, 2020. In this program, "Mustafa Beidaghi", the captive freed from the hands of the Takfirists, and "Brigadier General Ali Valizadeh", a destructor during the imposed war retold their memoirs. Davoud Salehi was present in this program as the administrator. The second narrator of Night of Memory was General Ali Valizadeh, one of the destructors in ...


It was mentioned in an interview with Batoul Qayyumi:
We Bought Clothes for the Operating Room with the Money Gathered in Khorramshahr Liberation Ceremony
During the eight years of sacred defense, when men were fighting with the enemy on the front lines, ladies gathered in houses, mosques, and cultural and religious centers to provide food, clothing, and other necessities for the warriors. Batoul Qayyumi (known as Shabani), born in Qahroud, Kashan, is one of the ladies who, during the eight years of the sacred defense, has made many efforts and provided many ladies in Tehran province ...

Oral History Weekly Magazine Aims and Regulations
Oral History Weekly Magazine wishes to create a suitable place for thoughts and idea development; Its main field would be "Oral History" and subjects as telling & writing memoirs, writing diaries, travelogues, chronologies, and all other subfields of history which are presented in the form of news, articles, reports, notes, interviews and memoirs can be included. There is no limitation on the length of would-be-sent materials.
Mentioning the name, academic background and email is necessary. Articles with complete references and bibliography are more credited and an abstract would quite helpful.
Weekly is not about to publish any material consisting insults and libels about other people or anything that brings anxiety to public opinion. Weekly can edit and translate the received materials.
The published articles and materials are only the writer's ideas and Oral History Weekly Magazine has no responsibility about their content.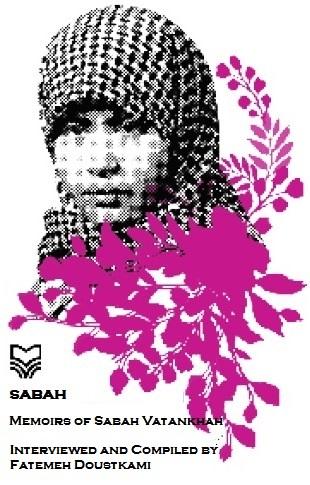 SABAH (27)
Memoirs of Sabah Vatankhah
Interviewed and Compiled by Fatemeh Doustkami
Translated by Natalie Haghverdian
Published by Soore Mehr Publishing Co.
Persian Version 2019
Although the commuting of Iraqi planes above Khorramshahr increased during night, the situation was calmer after ten pm and the Iraqi artillery was less active. Therefore, we could go out of the mosque to renew our ablution easily.