Proximity in a Strange Land - 1
On March/April 2019, a precipitation system in two waves from 25 to 29 March and also from 31 March to 2 April, caused floods and damage in cities of Lorestan. In these rainfalls, tolls such as landslide and submerging parts of Dorud, Khorramabad, Mamolan and Poldokhtar cities were reported. Following flood in these areas, in addition to Housing Foundation of Islamic Revolution, Iranian Army (Artesh) and IRGC, some people also in the ...


Book Review
Oral History Books Focusing on Shahid Tehrani Moghaddam
Front line to the conqueror of Quds
On November 12, 2011, at noon, the people of Tehran and Karaj felt an explosive tremor. After that, it was reported in the media that due to the explosion of an ammunition dump in the Shahid Modarres garrison, Sardar Hassan Tehrani Moghaddam, head of self-sufficiency organization of the IRGC along with several guards were martyred. Sardar Tehrani Moghaddam was one of the commanders during eight years of the sacred defense, and was ...


Book Review
Thunder in the Cloudless Sky
Thunder in the Cloudless Sky: Oral History of the Security Fight with the MKO During 1978-1988, is a collection of interviews, which were conducted by the author Mohammad Hassan Rozitalab and his colleague Mohammad Mahboubi with the countrys senior security officials for two years. This book was published, in 350 pages and trim size, with a price of 20,000 Tomans by Ya-zahra Publications at 2018. On the back cover of the book it can be read: ...

Oral History Weekly Magazine Aims and Regulations
Oral History Weekly Magazine wishes to create a suitable place for thoughts and idea development; Its main field would be "Oral History" and subjects as telling & writing memoirs, writing diaries, travelogues, chronologies, and all other subfields of history which are presented in the form of news, articles, reports, notes, interviews and memoirs can be included. There is no limitation on the length of would-be-sent materials.
Mentioning the name, academic background and email is necessary. Articles with complete references and bibliography are more credited and an abstract would quite helpful.
Weekly is not about to publish any material consisting insults and libels about other people or anything that brings anxiety to public opinion. Weekly can edit and translate the received materials.
The published articles and materials are only the writer's ideas and Oral History Weekly Magazine has no responsibility about their content.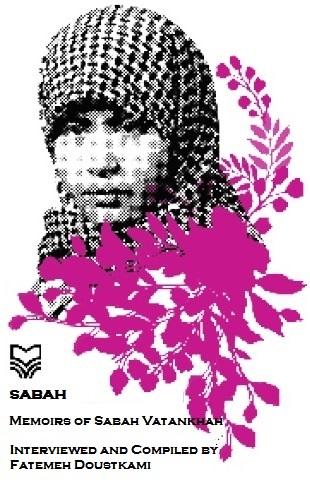 SABAH (36)
Memoirs of Sabah Vatankhah
Interviewed and Compiled by Fatemeh Doustkami
Translated by Natalie Haghverdian
Published by Soore Mehr Publishing Co.
Persian Version 2019
All other soldiers had the same condition and were in dire need of clothes and shoes. Mostly their trousers were torn in the knees since they had lots of activities and the fabric was worn out. I had even seen soldiers in the fronts wearing slippers. There were some who took them off and walked bare foot!