Special Memoirs of the Shah and the Reaction of Foreign Interviewers to Them
With the publication of the book "Mission for My Homeland" by Mohammad Reza Pahlavi in September 1960, which can be considered as his autobiography and memoirs, some issues were raised for the first time that had not been mentioned before. According to Article 35 of the Iranian Constitution, he considered his monarchy a "Divine Gift", believed that God had chosen him and given him the mission to rule over the land and people of Iran.


Zahra Siahpoust Memoirs-2
Zahra Siahpoust, a rescue worker during the Holy Defense, was the guest on the 128th of "Night of Memorials" (June 24, 2004). She shared her memoirs of her first mission in the front. She said that the first place they were sent was near Abadan, called Darkhoveyn. A field hospital had been set up in Darkhoveyn, where we treated the wounded of counter-attack operations for two weeks. Let us watch her narration.


The 321st Night of Memory – 2
Truthful Torturers!
The 321st Night of Memory was held online on the Aparat website on February 21, 2021. In this program, "Mohammad Reza Ali Hosseini" and "Davood Asadi Khameneh" shared their memories. In this program, which was dedicated to the anniversary of the victory of the Islamic Revolution, Davood Salehi was present as the host. The second guest of the Night of Memory was Davood Asadi Khamenei, one of the fighters of the years before the revolution.

Oral History Weekly Magazine Aims and Regulations
Oral History Weekly Magazine wishes to create a suitable place for thoughts and idea development; Its main field would be "Oral History" and subjects as telling & writing memoirs, writing diaries, travelogues, chronologies, and all other subfields of history which are presented in the form of news, articles, reports, notes, interviews and memoirs can be included. There is no limitation on the length of would-be-sent materials.
Mentioning the name, academic background and email is necessary. Articles with complete references and bibliography are more credited and an abstract would quite helpful.
Weekly is not about to publish any material consisting insults and libels about other people or anything that brings anxiety to public opinion. Weekly can edit and translate the received materials.
The published articles and materials are only the writer's ideas and Oral History Weekly Magazine has no responsibility about their content.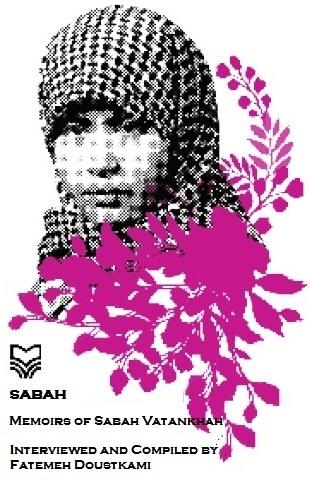 SABAH (49)
Memoirs of Sabah Vatankhah
Interviewed and Compiled by Fatemeh Doustkami
Translated by Natalie Haghverdian
Published by Soore Mehr Publishing Co.
Persian Version 2019
***
First, Mousavi and I went to visit Amir Sameri and the rest of the brothers. They were very happy to see us and our visit lifted their spirits. Then we went to see Zohreh and Zahra. Each were hospitalized in one room. First we went to Zohreh.