Behind-the-front oral history
M. B. Alian-Nezhad
M. B. Khoshnevissan
2020-06-16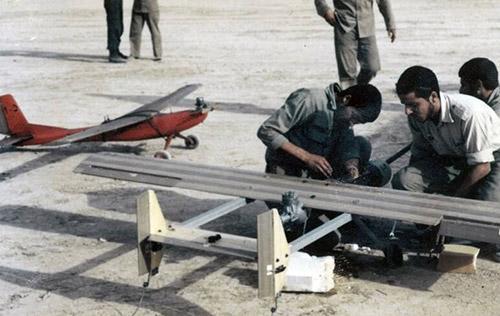 Most books released about the oral history of the scared Defense are related to the people involved directly in war including the commanders, combatants, the freed POWs, pilots and so on. But the Sacred Defense has also other different layers. In addition to the families of the commanders, combatants and freed POWs, other people played a major role in different areas behind the front; military training, building military equipment and designing defense equipment, keeping Iraqi prisoners, …
Unfortunately, the collection of memories of these people has been neglected. By collecting and publishing memoirs in these neglected areas, one can both appreciate the efforts of these people and provide knowledge of the experiences of the people involved in each of these areas for the future.
For instance, in the field of manufacturing air defense equipment, one can deal with the history of its formation, development and equipping, effective people and its performance in shooting down the jetfighters and missiles of the Ba'athist enemy; a knowledge that has gradually become indigenous inside the country which has led even to the hunting and destruction of the most advanced US drones in recent years.
In view of the sanctions imposed on Iran by the east and west, the manufacturing of military equipment and the designing of defense equipment can be a pure subject for oral history interviews. If such activities were not carried out, the map of Iran might not be like today. Iranian young engineers managed to fill the hands of the Iranian combatants during the eight-year scared defense by manufacturing military equipment. Continuation of this process has caused Iran to have deterrent power.
Or in the field of military trainings to the Basijis (volunteer forces) and other civilian forces, we can deal with how the training units were formed, effective people, the method and type of the trainings and so on. It is worth mentioning that some of the Scared Defense martyrs were martyred in the same training courses (both trainers and trainees).
How the Iraqi captives were kept in Iran is also another particular subject; the captives from dozens of countries indicating the world war against the newly-established Islamic revolution of Iran; the captives which were influenced by the Islamic treatment of Iranians and even the grounds were provided for them to visit their families during the captivity and even some of them joined the Iranian combatants.
These and hundreds of other issues are at the heart of the eight-year sacred defense which have large rooms in the areas of oral history and war research. It is worth mentioning to recall a sentence from Mr. Morteza Sarhangi during the meeting of the members of the offices of Resistance Literature and Art and Islamic Revolution Literature with the Supreme Leader of the Islamic Revolution. He said, "We can work in the area of the sacred defense for two hundred years." In the same meeting, the Leader told the authorities of the group that you should not think about retirement and work in this field for the rest of your life.


Number of Visits: 2615
---
http://oral-history.ir/?page=post&id=9284
---