Air Raid to Al-Waleed (4)
The Story of Demolishing Fighters and the Equipment in Al-Waleed Triple Military Bases ‎Known as H-3‎
2016-01-20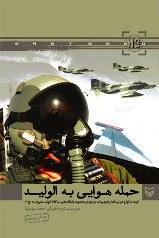 Air Raid to Al-Waleed (H-3)‎
The Story of Demolishing Fighters and the Equipment in Al-Waleed Triple Military Bases ‎Known as H-3‎
By: Brigadier General Ahmad Mehrnia
Tehran, Sooreh Mehr Publications Company
‎2010 (Persian Version)‎
Translated by: Zahra Hosseinian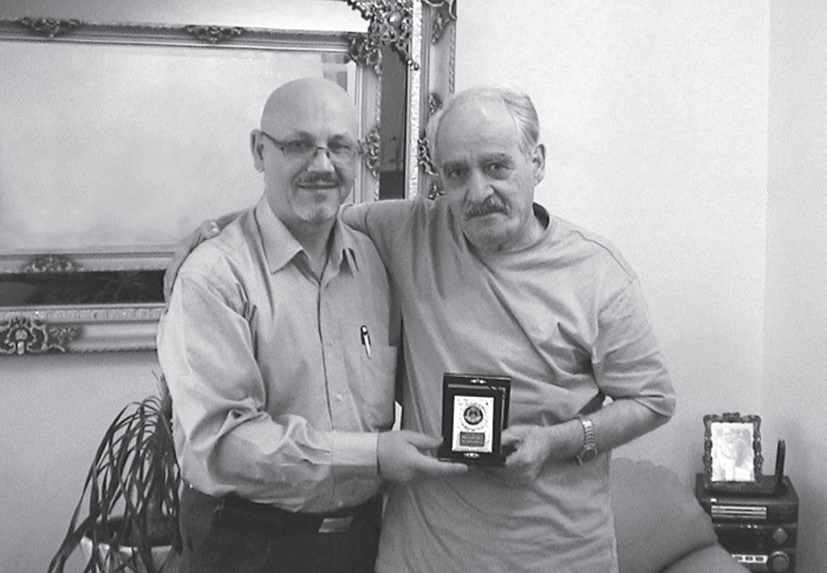 Retired Second Brigadier General, Mohammed Maham and Ahmad Mehrnia are donated '8 Years honor and dignity' plaque by the Research and Studies Office of IRIAF
Operation Design
Two months after the beginning of war, early Azar 1359 (late November, 1980), a messenger on behalf of Colonel Muhammad Maham, garrison commander of Piranshar (home) brought some documents to the Tabriz Air Bases and Hamadan Air Base (Martyr Nojeh[1]) and delivered them to pilot Lt. Col. Morteza Farzaneh and Qassem Pourgolcheen, second commander of bases. These documents were so attractive and valuable that they shared them with Colonel Mahmoud Qeydian[2], Deputy of IRIAF Stuff Operation in Tehran. He summoned the chief of operational plans, Colonel Bahram Hoshyar Rashti[3] - whose pension order had been canceled and he had returned to serve - and assigned to him the responsibility of investigation and how to perform the operation.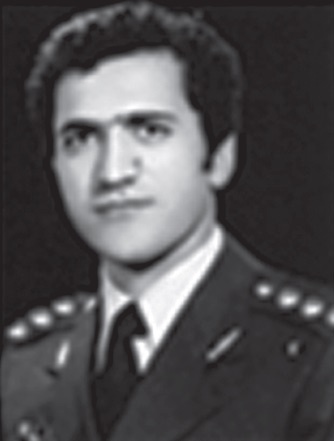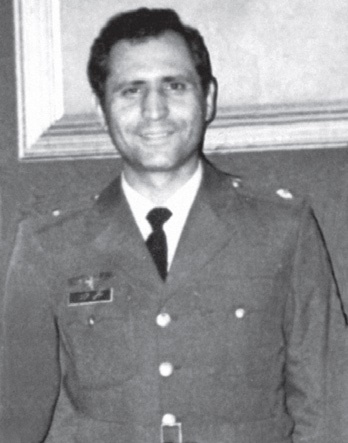 Lt. Col. Morteza Farzaneh (Major) and Colonel Qassem Pourgolcheen
At the same time, in the office of Base Operation Deputy, Lt. Col. Ali Akbar Sabounchi[4] - who had concluded that crossing the space of enemy territory is not possible for destroying these important targets, after long study – would study the situation of Iraq's neighboring countries, such as Turkey, Syria and Kuwait, so that to find a proper way to reach the target. His friends always saw him in an action from its content they were unaware. A thick book about the names of world's airports would regularly turn over a leaf in order he can predict the best emergency airport for possible critical moments. Apparently, he is one the first ones who actually responsible for studying and designing this unique, surprising and great attack.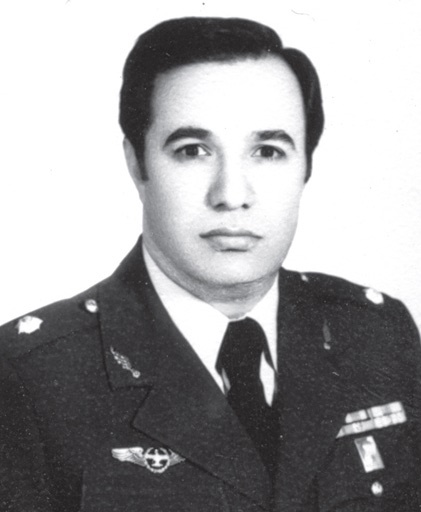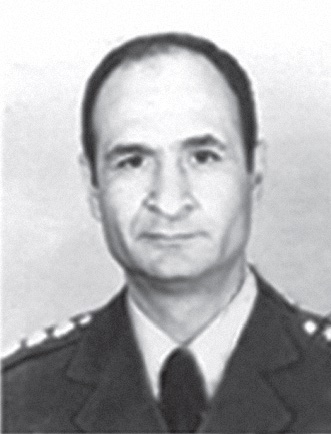 Second Brigadier General Mahmoud Qeydian (colonel) and Ali Akbar Sabounchi in Major time
In Tehran Staff also the subject would be shared with information operation management[5], Colonel Parviz Pirouz immediately. He would assign his deputy, Colonel Abdul Ali Qasemian, who was an active and discerning officer, for dealing with it.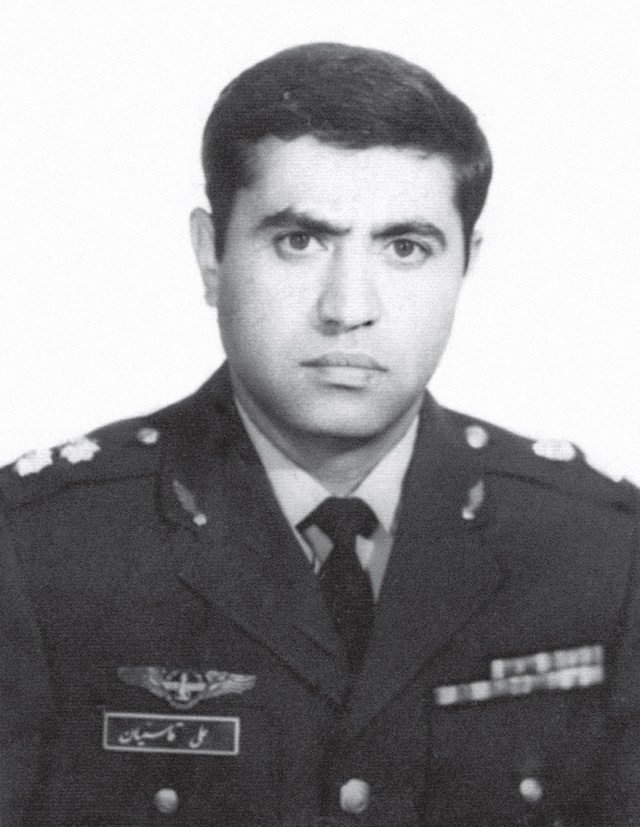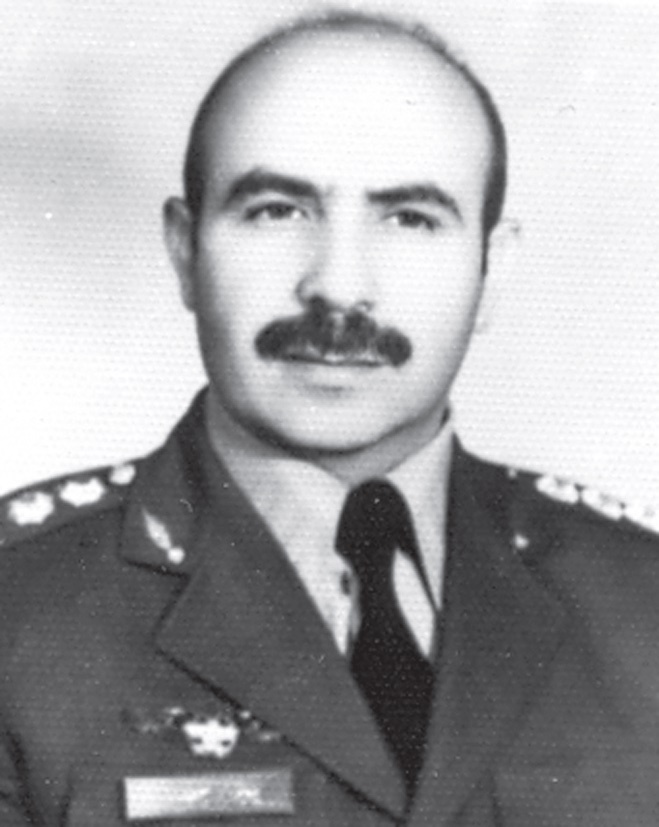 Second Brigadier General Parviz Pirouz (colonel), and Abdul Ali Qasemian (lieutenant-colonel)
Amir Second Brigadier General Qasemian would say:
"Sensitivity to this plan was very high. I was only in charge of intelligence analysis and unaware of its development and even the day the attack was supposed to be carried out. I remember that when I was asked to assess the damage, after the end of the bombing, I asked a question of Mr. Izadseta about how to carry out the operation; but with an overall response he made it clear that the case has a very high classification and it is not necessary to know about it."

A view of Ilyushin-28 aircrafts in Al-Waleed base
Involved agents, however, would begin their information exploration quickly and through relevant principles, conclude that received information is completely true. According to reports, in addition to aircraft such as Ilyushin-28 bombers; at least two Tupolev-22 bombers battalions, including about 20 bombers; six heavy Tu-16 bombers; many MiG-23, Su-20 and helicopters, plus a few radar systems had been deployed from other bases and areas to mentioned bases to be protect from possible attack by Iranian Air force.
According to the retired pilot, Second Brigadier General Heydar Safari, who was commander of Mehrabad Transportation Base in those years, Seyed Sadegh Tabatabai, who was one of revolutionary-political figures and traveling to Syria at that time, at his short visit with him during a tour from First Base of Mehrabad Transportation, has confirmed the displacement of a large number of aircraft to the Al-Waleed bases and emphasized the value of destroying them, according to the study of Iranian intelligence agents in Iraq's western borders [6].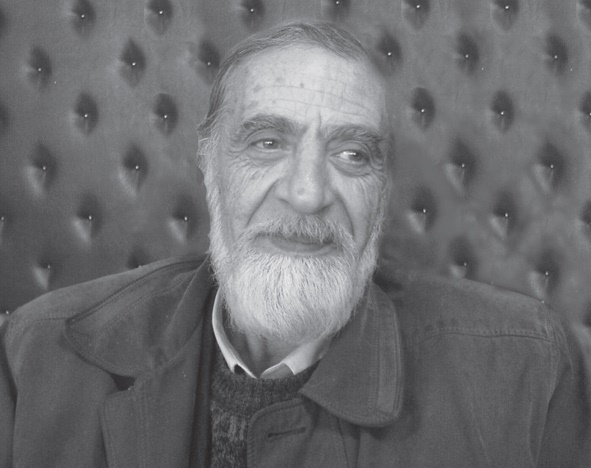 Retired pilot Second Brigadier General Heydar Safari (1387, 2008)
Now, such a valuable target is more attracted the authorities' attention. Colonel Bahram Hoshyar, responsible of the operational plans group of Air Force Operations Deputy, called one of his talented and experienced officers, pilot Colonel Fereydoun Izadseta[7] to cooperate and share the matter with him.
Both of them have no doubt that this target is valuable and strategic, but the distance is furtherer than that they could bomb easily with available aircrafts and return to insider base. Even doing a part of the mission - i.e. reaching to the target - needs to accurately planning with high risk. Days spent thinking and investigating the many different ways to handle this important matter. In this regard, a number of officials studied the issues at face-to-face meetings in the office of then-commander, Colonel Javad Fakouri.
To be continued…
Number of Visits: 4152