Along with memories of Pilot Nasser Zhian
From reconnaissance to commandership of an operation
Zahra Abouali
Translated by M.B. Khoshnevisan
2018-06-19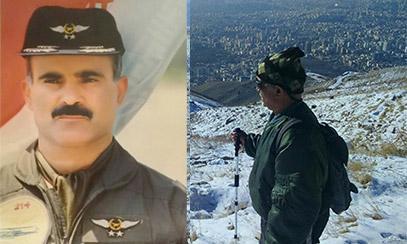 Zahra Abouali has had an interview with pilot Nasser Zhian part of which has been given to the website of Iranian Oral History. In this interview, this aviation pilot has retold his memoirs about being appointed as a commander to the operations in which he had taken part:
*Tell us about yourself.
*I am retired pilot second brigadier general Nasser Zhian. I was born in Tehran in 1947. I entered in Officers' Academy in 1966. After three years, I was graduated as second lieutenant and spent the preliminary course of ordinance from 1969 to 1970.
*What does ordinance mean?
*Ordinance is said to someone who is in charge of logistics, ammunition and weapons.
*How did you become an aviation pilot?
*I was spending the last days of ordinance course that it was announced that those who were willing to become an aviation pilot could come and enroll. I did so and was confirmed in medical tests. After finishing preliminary course in 1970, I spent first pilot training in Tehran's Ghaleh Morghi military airport with fixed-wing aircraft which was Cessna and Piper at that time, flying some fifty hours with the aircraft. Later, the master pilot recognized that I could guide the aircraft alone, and then, I spent the course helicopter training.
*Where was your master pilot from?
*Helicopter training was carried out by the Britons. There were also a few ones from Austria.
*Did you go to the base after pilot training?
*No. after pilot training, we took part in an English language class.
*Where?
*In former Bagh-e Shah Garrison which has now been changed to Horr. Then, we were sent to Italy in 1971 to pass the pilot course of UH1 and 206 helicopters.
*For how long?
*We were there for some seven months. When our training course was finished, we came back to Tehran. At that time, the Army Aviation had yet to be expanded. There was a base in Tehran and one in Isfahan. The next year, an American team came to Tehran to train shooting to the pilots. Since Cobra helicopter had not entered the Army Aviation until that time, they armed the UH1 helicopters to use them if necessary. The next year, I along with three others spent mast pilot course. We became the master pilots of Jet Ranger helicopters, carrying out ordinary missions. Then, the Army Aviation was expanded little by little. In 1975, it was announced that an aviation base was going to be launched in Kermanshah. A number of people were organized for Kermanshah. At the same time, I passed an English language exam for spending Test Pilot course.
*Test Pilot?
*A test pilot is an aviator who flies new and modified aircraft in specific maneuvers, known as flight test techniques, allowing the results to be measured and the design to be evaluated. I went to America in 1975, spending Test Pilot course for some six months and then came back to Iran. After a few days, I left Tehran for Kermanshah.
*With what position?
*The commander of Reconnaissance Company
*What parts did aviation bases – I mean its flight sections – include?
*Assault Battalion with 214 helicopters and Single Battalion with Cobra helicopters. Each base had also a reconnaissance company the main mission of which was reconnaissance-in-force.
*What do you mean by reconnaissance-in-force?
*For example, this helicopter goes to a war zone, and discovers the enemy's positions and if the pilot has enough knowledge, he announces the type and number of the enemy's weapons.
*So, the reconnaissance was visual and no picture was taken?
*Yes, no picture was taken. The reconnaissance pilot reported according what he had seen.
*What was the type of Reconnaissance Company helicopter?
*Jet Ranger helicopter. It has the capacity of five persons.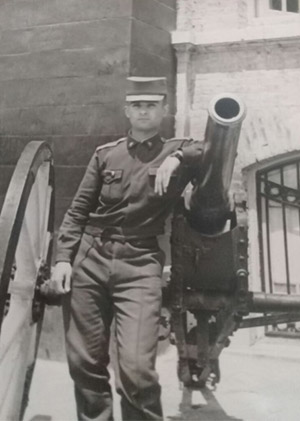 *Had it been equipped with weapons?
*Yes. This helicopter was equipped with weapons in two rounds. First, it was equipped with a shotgun to shoot at the right time. Then, rockets were added to it but it had no necessary efficiency which later was removed.
*How long were you in Kermanshah?
*We were there for six months and then I went to Tabriz to spend a higher course and in 1977, was appointed as the Commander of helicopter Company of Tehran Base with the rank of captain. In those years, we went to Oman in several aviation missions. The mission was to support the army's infantry units in Dhofar with Jet Ranger and UH1 helicopters. A number of UH1 helicopters had been equipped with rockets. The Army Aviation took part in Operation Damavand in Dhofar and for this reason, it sent its forces to Oman in 9 separate groups and each group for three months. All of the pilots whose rank was captain during the victory of the Islamic revolution were present in Operation Damavand without exception.
*Where were you on 11th of February 1979?
*the next day after the victory of the revolution, I went to the Aviation base in Ghaleh Morghi by my own car. At the gate of the base, suddenly I saw that some seven to eight people who had covered their face with socks surrounded my car. I said, "What has happened? Who are you?" As I got off the car, they lifted me up on their arms and rolled around the base.
*Who were the masked people?
*They were the revolutionary personnel of the Army Aviation. They wanted to arrest those who were against the revolution.
*Did they arrest you?
*No, they appointed me as the Commander of Tehran's Aviation Base. There was a cleric in the base named Haj Agha Bagher Ashtiani. He told the personnel, "From today, he is the base commander and must deliver a speech."
*Did you deliver a speech?
*Yes! Then, I went and call those who had already positions and asked them to return to the base. But nobody came. In those days, Imam Khomeini (God bless his soul) appointed Brigadier General Gharehney as the Head of Joint Chiefs of Staff. The general appointed Brigadier General Pilot Kiomars Saghafi who was the Deputy Head of Army Aviation in Personnel Affairs during the revolution as the General Commander of Army Aviation but the personnel protested and said that we did not like him to be our commander because he was a member of the Pahlavi regime. Saghafi left. Someone should become the commander. We came to the aviation headquarters in Bagh-e Shah Garrison and held a meeting.
*Who were present in the meeting?
*Colonel Seyed Mahmous Shahrokh Azin, third lieutenant Karim Abedi, major Lohrasebi from Kermanshah base, Nezamali Karimi and an air force officer who was martyred in early days of the Iran-Iraq war. We in the meeting were going to choose a commander for the aviation. Given the records of the aviation's old personnel, we appointed one of them as commander. Colonel pilot Akbar Rezania was appointed as the aviation commander and everything was finished.
*How long were you the base commander?
*After the victory of the Islamic revolution, five people were promoted to the rank of brigadier general. One of them was Colonel Eskandar Emadi who after a while became the general commander of Army Aviation. After the appointment of Brigadier General Emadi as the General Commander of Aviation, I called him and said, "General, one day, the personnel lifted me up and said that you must become our commander, giving us legitimacy. But it is not correct for me to be a commander in terms of the army's system, because there are officers higher than me. He said: you yourself tell me who I appoint instead of you? I said that Major Mohmmad Afshar is a good man. It is better that he becomes the commander. And he became the commander. I again became the commander of Helicopter Company.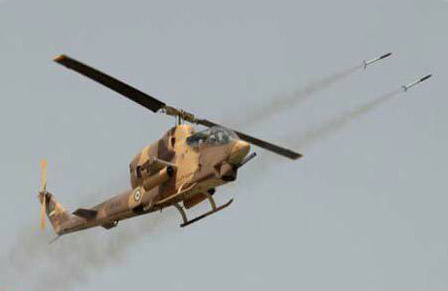 *How long was Brigadier General the Aviation Commander?
*With the first mission carried out in July 1979, Brigadier General left the army aviation and instead of him, Colonel Geranmayeh became the aviation commander. One day, Colonel Geranmayeh called me and said, "A person say the reputation of the aviation is in danger". I said, "What has happened?" He said, "Ayatollah Beheshti has called me and said that twelve persons from the brothers and sisters of Jihad-e Sabz or green Jihad – later changed its name to Jihad-e Sazandegi or Jihad of construction – went to Aalm Kouh altitudes.[1] There are sulfur springs above the altitudes, these people have no familiarity and if they climb, they'll be poisoned by sulfur. Mr. Beheshti is upset and says that they have been lost. Go and find them in any possible way".
I flew with lieutenant Karimi who was from Taleqan. . We saw them somewhere up in the mountain. We could not land. The weather was not so good. We came back, and landed beside the village of Darjan. The people rushed toward us. We said the problem to the headman's village. He sent mules there and they were brought down from the peak. As they reached, it had become dark. The weather had become bad too. We could not return. There was a wedding ceremony in the village on that night. We were also invited and took part in the wedding ceremony. The next morning when we boarded on the helicopter, we saw that everybody was calling us. The voice of Geranmayeh was heard who was calling us with agitation and anxiety and said, "Helicopter no… reply!" I said my helicopter number. Geranmayeh said, "You killed us!" Finally, we landed in Ghaleh Morghi base. The aviation commander said, "In the interval that you were absent, they had rumored that you had escaped to Iraq." At that time, the army read a communique at 14 PM in radio and TV. That day, the army in its communique announced that twelve mountaineers were saved with the help of pilot Nasser Zhian.
How long were you in Tehran?
*We were still in Tehran until the Students Following the Line of Imam (God bless his soul) seized the nest of espionage (US embassy in Tehran) on 13th of Aban. After this event, those who were affiliated to the US in our country started striking a blow to us including a Dutch helicopter company. This Dutch company did the works related to the Oil Company, gas and radio and TV. They flew to difficult-to-pass oil paths by helicopter. When they left the country, change of forces, repair, and inspection in those areas faced with problems. The first Friday prayer was recorded and filmed by their cameras. They abandoned the helicopters and left. If the radio and TV transmitters which were at the peak of the mountains were faced with problems as a result of natural incidents or systematic problems, the engineers would have to go and changed parts. But there was nobody and the work was stopped. It was announced to the aviation to send some pilots to organize the company and carry out their works. A group consisting of the forces of aviation, gendarmeries, navy and air force was formed. But we had a problem in terms of flight regulations. A civilian pilot could not fly with a military aircraft even if he is the best pilot and vice versa, a military pilot could not fly with a civilian helicopter or aircraft. We were a military force and their helicopters were civilian.
*What was the difference?
*Apart from the type the flight vehicle, it was related to the numbers.
*What number?
*The number which was on the aircraft's body. If you see military and civilian aircrafts, they have numbers with words for instance Alfajet, Yak, Papa, Sira, Greek Latin words, and English words with Greek pronunciation. This is for civilian aircrafts. The number of all military aircrafts is with numbers and digits for example 558. Since the helicopters were civilian and we were military, we had to observe the conditions. We went and coordinated with Iran's National Aeronautics. They tested and gave us commerce pilot license, and went and flew in a place called Sakheh.
*What Sakheh stands for?
*It stands for the Organization of Helicopter Services. We serviced if needed. Then, the Iraqi imposed war against Iran broke out. We were announced to leave Sakheh and go to the war zones.
*What was your mission?
*On 24th of September 1980, I along with Mohsen Hamrah (the ranks of whom were captains) and Major Manouchehr Razmkhah were said to set up an aviation group in the south. We were among the first groups who wanted to go to war. The Aviation Army Staff came from Horr Garrison and were deployed near the headquarters of the Ground Force. We were seen off by the holy Quran. The story of war was very interesting. On the evening of the 24th of September, a Shinook helicopter the pilot of which was Captain Amir Taheri took us from Tehran to Isfahan. The next day, we flew from Isfahan to Masjid Suleiman and from Masjid Suleiman to Dezful and were deployed in Dezful's Vahdati Base.
*Did all of you go to Dezful with one helicopter or each of you had separate flights?
*In Masjid Suleiman, we took a pioneer group and went. Four Jet Ranger Helicopters, twelve 214 and twelve Cobra helicopters most of which belonged to Masjid Suleiman Group were taken. It was very interesting. The Masjid Suleiman Base had been fully evacuated. We were the first group which was deployed. I took a look at the hangar from above the air base. The jetfighters should have been protected from the harms due to their high value. I had heard that nothing could harm the hangars. I don't know with what weapon Iraq had hit a hangar as a result of which a hole had been created. The Iraqi pilot had hit it either by chance or calculatedly. It was interesting for me how they had been manufactured!
*Who welcomed you? Where did you go?
*We were like uninvited guests. We entered and landed in the pads. As soon as we landed, a group of popular forces from Dezful and a number of air force revolutionary soldiers came and slaughtered a cow for us.
*You were uninvited guests and they slaughtered a cow?!
*It was important for the people that we came. A few forces of the Islamic Revolution Committee in Dezful were responsible for providing foods for us.
*What was your mission in Dezful and with what military groups were in relation?
*We had just arrived and did not know where the enemy was? What should we do? We were not familiar with the area? We were just in relation with 55 and 44 artillery groups which had come from Isfahan and had been deployed in Dezful.
*Who were the commanders of the artillery groups?
*Colonel Vakili and Major Jabal Ameli. They regularly told us to go for reconnaissance and tell us where the enemy's artillery was.
*How was their situation?
*I remember that they had not been deployed on the basis of principles and tactics. They were wandering somehow. They had come and deployed in different places.
*Was your mission reconnaissance?
*Nobody had told me. I was an operational officer and was an expert in this field.
*Did you have relation with the revolutionary combatants except the military servicemen?
*Yes, I had relation with a number of combatants. But at that time, I did not know whether they were members of the Basij (voluntary forces) or the Committee of Islamic Revolution. One of was brother Gholamali Rashid Alinour. They came to the base with a backpack and thermos-pot, sat in the helicopter's pad and we took and put them on the Septon Altitudes and north of Dasht-e Abbas. They noted their daily observations and then in the evening, we went and brought them back. We also carried out our reconnaissance mission. We started our infiltrating flights from the south of Septon Altitudes and the distance between Dasht-e Abbas.
*Did you go by Jet Ranger?
*By Jet Ranger and tow Cobra helicopters. Finally, we discovered the site of Iraqi artillery through a few flights.
*Where?
*The enemy's artilleries had been deployed in Shaverieh, Ali Greh Zard, and Belta hills. They were not so far and could target Dezful by the artillery.
*On what date the reconnaissance was carried out?
*On 4th of October 1980.
*To whom did you inform the news?
*Brother Kolahdouz and a person who introduced himself as the deputy of Dr. Chamran. They came and said that we wanted to visit the area and saw what was going on and what we should do. I boarded them on the helicopter and we flew with the two Cobra helicopters. They reviewed the area through a map and concluded that they could not deploy infantry or armored forces in sand. We continued our path until we saw the reflection of the sun shine to the glass of a vehicle from far. When we looked at it with more accuracy, we saw that it had high antennas. The vehicles had very strong transmitters. I told Kolahdouz, "I don't think it is wise to fly. Let's land inside an opening". Then, we found out on the map that here was Roqabieh Strait. We landed. There was a well in the middle of the opening that the shepherds came and took water for their sheep. We identified the area and it turned out that the Iraqi armored division had been deployed there. We came back. We had learnt the path. We flew regularly and at a specific time with two Cobra and one Jet Ranger helicopters and observed the enemy's movements. Finally we found out that the logistics unit of the division was deployed in Dasht-e sheikh Qandi. One day when we had gone for reconnaissance, I saw a dust from a far distance. I told my co-pilot, "What is that dust?" He said, "I think the dust is for a herd of sheep." I came forward and along with two Cobra helicopters the pilot of one of which was Ahmad Dadras and the other Taqavizadeh, we went forward. I saw a column of Iraqi army huge vehicles with Russian model which were carrying missiles and were moving toward the sites. They targeted the city of Dezful from there with missiles. I said to myself what we should do with theses? At one moment, it came to my mind that we should do like the work a wolf makes with a flock of sheep and separates part of the flock from the rest. We should also operate this tactic. I told the Cobra pilots, "I separate the last vehicle from the rest." The last vehicle of the enemy turned round and left the area with high speed. We also turned round. When I got sure that the rest of the vehicles have left, moved toward it. At this moment, I saw that the vehicle's driver jumped down the car, hiding himself inside the bushes. I told Orgasi, "Be careful to see what I am telling you. I land near the bushes. Set the helicopter engine at maximum speed, and then after thirty seconds, set on low-speed flight so that I can see him. My purpose is that it creates dust so that he cannot show any reaction. At one moment, I slow down the engine's round and at this moment you take the steering wheel and I jump down the helicopter." We wore Armor anti-bullet vests at that time. It was very heavy and most of times, we evade to put it on. We were ready to be shot but don't wear them. That day, I had worn it. With a high yell, I jumped down. He had a Kalashnikov rifle. I punched him on the neck. He was second sergeant. He lifted his hands. I took his gun and put it behind him. I got him on the helicopter. We had nothing to close her hand. With the cleaners that cleaned the helicopter, I closed his eyes and tied his arms from the back to the chair. I said to Orgasi: "You do nothing, just sit back and put the captive on the seat. Hug his neck while sitting to take and deliver him to the base."
*He has been probably the first captive of the enemy?
*He was really the first captive of the army. That day, Banisadr, the commander-in-chief had come to Dezful. When he was informed of the event, and the Iraqi captive was brought, he congratulated with his special tone. Colonel Seyed Mahmoud Shahrokh Azin (appointed by the authorities) was the advisor to Banisadr at that time and was with him everywhere. Banisadr told Colonel Azin, "Mr. Azin, appreciate him; order to give him 10,000 dollars!" I said, "I don't want money. I just want to give me the rifle of this captive as a present officially". The rifle's number was typed and he signed that e Captain Pilot Nasser Zhian has taken the Iraqi captive and we gave his rifle as a present to him. After a while, I went to get a license for the rifle but Banisadr had been deposed and I face with problem. And I said, "I don't want it."
*What was your motivation for keeping a rifle?
*I arrested and took an armed man as a captive empty-handedly. I liked to have his rifle as a family honor and heritage so that my children honor me and say that our father or grandfather has taken this rifle from a captive in the war, or whenever I looked at it, it reminded me of part of my memoirs of the war.
*Had you taken out information from the captive?
*Yes. It is interesting to know that he had told his interrogator that on Thursday, a group of singers, and dancers came to the area and performed shows for us. We planned and said since they had such thing on Thursdays and were awake until midnight, we could attack them on Friday morning. We flew early in the morning with three Cobra helicopters. We always drove with two Cobras, but this time I added another one whose pilot was captain Farashi. Later, he changed his family to Behzadi. He came out from the aviation. He owns a famous carpet company.
*Had he come from Kermanshah base?
*No, he had come with us from Masjed Suleiman. The weather was getting dark when we took off from Dezful and flew toward Kalleh Qandi area. Taqavi Zadeh was a brave pilot. I told him, "What do you see?" He said, "Nothing." I said, "Fire a rocket here." He fired a rocket and the musicians and dancers poured out like bees. I had promoted to the rank of major at that time. Taqvizadeh said, "Mr. major, do I fire at them?" I said, "I don't know whether to fire them or not! They are in the enemy's area. It was the logistics unit of the enemy there and fired missiles at nights on the defenseless people of Dezful from there.
We left for Shoush on 4th of October 1980. Shoush has a castle. A lieutenant was the artillery's watch. I took him to the castle. He could see the heart of Karkheh River from the top. The trucks had evacuated sand and gravel beside the river. Behind the sand and gravel hill, I saw ten, fifteen people standing. I sat beside them. I told the co-pilot to see who they were and why they had come? One of them had a hunting rifle in his hand and some others had maces. Another one had also an axe in his hand. They had said that the only things that we had now were these. We have come to defend ourselves as far as we could. I said as long as there is such an idea and we have such motivated and red-blooded people, we will not fail God willing.
*How long were in Sakheh?
I was in Sakheh until September 1981. Then, I was transferred to Kermanshah as the Deputy Commander of the Aviation Base. After the revolution, the name of Kermanshah was changed to Qahraman Shahr or the city of heroes and then to Bakhtaran. After a while, it was again changed to the same Kermanshah. Most of our records and documents have been registered in the name of Bakhtaran. After a while, I was appointed as the commander of Kermanshah Aviation Base with rank of major.
*The security of what parts did the Kermanshah Aviation Base cover?
*It covered the whole western area of the country.
* Did any other aviation group came to the west?
*No. No aviation group came to the western area. Kermanshah Aviation Base had been deployed in three areas of Ghouchali Starit, Abouzar Barracks and the Division 28 of Sanandaj.
*Where was your strongest group deployed?
*In Ghouchali Strait; at least three Cobra, three 214 and one Jet Ranger helicopters had always been deployed there. When I became the commander, the first thing that came to my mind was to visit the war zones. I recognized that it was not necessary to have any group in Sar Pol-e Zahab.
*Why?
*Because it had no proper place for concealment and camouflage. All of the helicopters would be destroyed with a bombing. I said why we should have depreciation flight equipment, whenever we had a mission, we could go for the base and had every kind of facilities; Like Khawrazm or Zulfaqar operation which we deployed in Qalajah, the headquarters of the 81st Armored Division.
*Who was the Commander of the 81st Armored Division?
*Colonel Ismaeel Sohrabi. We took from Kermanshah Aviation Base to Qalajeh one of the Conexes which had all the facilities. Kermanshah had the first aviation armored group and the organization had been organized according to this. I ordered to take the Conex to the division's headquarters for keeping the credit and respect of the aviation, and appointed martyr Asiaee as my liaison officer in Qalajeh.
*Did he serve in Kermanshah at that time?
*Yes. Martyr Asiaee was the head of the Third Bureau of the army and from Kermanshah. I told him to go there and coordinate with the headquarters and get in touch with them. In the past, when it was decided that the aviation was expanded, an organizational table was predicted and approved for it. According to this organizational table, the Kermanshah Armored Group, Masjid Suleiman Armored Group, Kerman Armored Group and Isfahan Public Logistics Group, the Training Center of Isfahan Aviation and Tehran's Aeronautics Base or Battalion were established and according to this, the aviation bough the equipment of the bases; from buying helicopters and their equipment to fuel machineries and so on.
*Why was Kermanshah the first base?
*When I was spending the course of staff commandership, it was always an imaginary enemy in our lessons and that time, Iraq was considered an imaginary enemy. That was why that it was said that the Kermanshah Aviation Group should be equipped and deployed first so that if the country was threatened for the west, the aviation group could vary out its missions.
*But our joint border with Iraq extends to the south of the country…
*It might be said that the 92nd Armored Division was capable of confronting Iraq. Meanwhile, the Masjid Suleiman Armored Group could carry out its missions very quickly.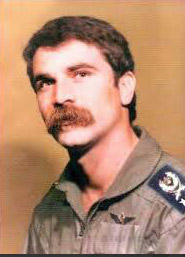 *Tell us about Operation Khawrazm.
*After I was appointed as commander, Operation Khawrazm or Zulfaqar was the first operation. I gathered the pilots in the headquarters' mosque and said, "Two battalions of the 81st Armored Division cooperate with nomads of Khazal Tribe and gendarmerie for Operation Khawrazm or Zulfaqar (carried out on 8th of January 1981) in order to retake Maimak Altitudes in western Saleh Abad. Major Yahya Shemshadian[2] raised his hand and said with the accent of Kermanshah: "We want someone to be our commander who takes part in the operation." I said, "God willing, this will happen, do not worry". Then we went and deployed in Qouchali Strait for the operation. Shamshadian was in this operation with a Cobra helicopter, and we also had an officer named Azhdar Nazari who was the pilot of Cobra Maverick and took part in this operation with a Jet Ranger. After the operation, I said, "Mr. Shemshadian, were you satisfied that the commander was not just in Kermanshah?" He shook his head and smiled. This was a first god step for strengthening my commandership.
---
[1] Alam Kouh Altitudes has been located between Klardasht and Taleqan
[2] Yahya Shemshadian was martyred on 7th of October 1982
Number of Visits: 684