Necessities, Fields, and Research Topics
An Introduction on Oral History of Iranian Architecture
Mehdi Abolhasani Taraghi*
Translated by: Fazel Shirzad
2019-08-13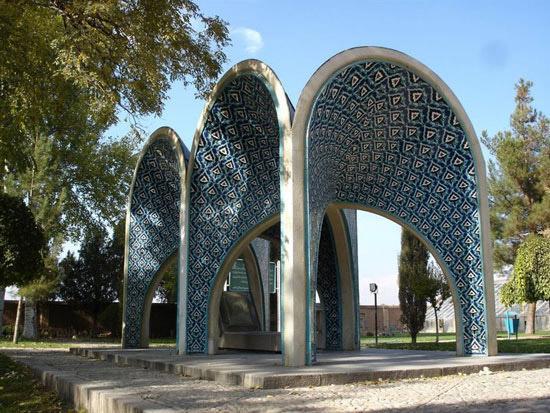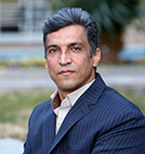 History is a great market included orders such as politics, society, religion, economics, culture and civilization. Any order can be crossed, but the market order and structure cannot be separated and disrupted. History should not and cannot be limited to political, social and economic history. The history of each nation's culture and civilization also exhibits the political, social, religious and economic manifestations of that nation.
Architecture, including a collection of sciences and arts, especially decorative arts, is part of the history of culture and civilization of nations, because each part of human history and history has taken place within a geographical context and among architectural structures. History is in material frame, and architecture is as "the seven colors existed in human climates, the process of matter in the glitter of light, the spiral of time in climate, and the refuge of human soul and body."[1]
Architecture is a phenomenon beyond history, form and style. Architecture is in fact the acquisition of cultural and environmental factors and the expression of lifestyle of those who built it. It is an event made by thought and effects on human action and behavior. This event may become dated or part of history over time under certain terms and conditions. Understanding this example of historical events is a way for understanding human action.[2]
Iran, as a cultural land, has a long history of architectural and urbanization beyond geographical and political boundaries despite its political a turbulent period. Along with the works of Iranian architecture in various residential, religious, commercial and service branches, the presence of great architects and designers has always been an honor. The enduring works and architectural masterpieces of this land cause the glory, grandeur, beauty and elegance of Iranian nature and its fertile thought to be revealed.[3]
Apart from the remained evidences in architectural works (inscriptions and photographs), historical documents and books, local histories, historical geography books, travelogues, diaries and biographies have referred to art and architecture of each period and region. Perhaps the common aspect of these sources is oral narrations of their references (i.e. the witnesses and observers) which turned into written form later.
In recent times, extensive studies and research have been conducted by scholars and internal scholars on Iranian architecture, Iranian-Islamic architecture and Islamic architecture. Paying attention on the process of formation of art of territorial architecture, these works have evaluated the types of architectural structures, architectural styles and characteristics of each region or period.[4]
Another point is that "the places people create for living show thoughts of creators. Regardless of what kind of relationship we have between the buildings and culture and thought of builders and how solid and effective they are, mind gives some evidence for relation between the two. The study of this relation is in the field of theoretical studies of architecture. The simplest and, of course, the most common thing in studying this relation is to consider the major aspect of culture of creation of architectural works in any nation as a result of the thought of their contemporary cultural peaks. According to this paradigm, a number of thinkers, philosophers, mystics and theologians, have lived in every age, and the popular thought of that era has arisen and is influenced by their thought. Then, by knowing the principles of their thoughts, one can understand the principles of thought that were behind the architectural works of that era. With such a model, one should go back to the time of the written works of those scholars and obtain principles that seem to have an explicit or implicit connection with architecture and construction. Then, by knowing the principles of their thoughts, we can understand the principles of thought that were behind the architectural works of that era. With such a model, we should review written works of those scholars and obtain principles that seem to have an explicit or implicit relation with architecture and construction. For this reason, the written works of the peaks of thought in every age are the most important sources for understanding the theoretical foundations of architecture in that era or afterwards."[5]
Although the remains of the skillful masters of architectural art (traditional or modern) themselves show an enduring and eternal artistic endeavor, the stories, narratives and memories of them is complement of history and illustrate many of the unanswered issues. When some practitioners of this style of architecture are still alive, their thoughts and ideas should be taken into consideration by their students. It is important to have conversations and interviews with researcher and author, employer[6], designer and architect, builder, decorative arts artist (tile cutter, tile worker, plasterer worker, Muqarnas[7] worker , mirror maker) and even all types of old construction workers to listen, not only their words but also unveiled new evidence on the basis of a scientifically-based plan; the aspects of their work, and the secrets surrounding them, the aspects of a historical event, analyzes and interpretations, and neglected events can be unveiled. In this field, narrator and narrator are respectively the reference and source of research.
On the other hand, "In spite of more than a hundred years since the constitutional revolution and the establishment of modern institutions and infrastructure, our country still faces serious and fundamental issues in terms of urbanization and urban network, national resource conservation and environmental health, as well as inefficiency and low quality. Inadequate urban environments. It seems that the question about the reason of these failures and the lack of access to most urban and regional plans is an urgent need to be preferably shared with academic lecturers, urban economists, executives and technologists."[8]
The task of oral historian is a response to a necessity; that is preservation of a legacy that is gradually being destroyed. The oral historian looks for issues that are not recorded elsewhere. It may not even be necessary for current society. In fact, he is doing what is most expected one for future generation. That is, designing a "future-oriented history". In finding subject for designs, much of the material, which is evident today, may be ignored in the feature, resides on the golden sheets of history by the attempt of historian.[9]
Besides studying on architectural knowledge and events, acquaintance with architectural works, contemporary architects (traditional and modern) and their thought and practice, the main topic of oral history research of Iranian architecture can be a research for troubles and problems of big cities and a good solution for better management.[10]
According to a division thematically, the history of architecture falls into two domains "city and urbanization "and "cultural and artistic". "The urban and urbanization, like other topics and aspects of social life are encountered with changes slowly but constantly during times, insofar as Recognizing such changes in personal life is so commonplace that considered as a evident and natural ones. There are untold words in every area of city, whether in the form of neighborhoods or in the form of an apartment, can save it from a neglect by bringing it on paper. This part of collective life experience, whether in housing fluctuations including shopping, mortgaging or renting and widening the streets and switching passages are all collective memories in conversation, contain experience that people will be happy to know past events as well as development planners can also redefine future trajectory from its disciplines. The cultural and artistic domain also has a wide scope and implications. On the one hand, it can propose an issue because of different interpretation and definitions in other field. On the other hand, independently in some chapters, relevant issue should be looked for. Moreover, the question of identity and its components can be identified in cultural infrastructures."[11]
Up to now, the idea of regression to Iranian architectural identity has never been forgotten. Architecture is one of fields that can undoubtedly be described as the manifestation of beliefs and culture of society. As such, the role of architecture in explaining, validating, reinforcing, and displaying the beliefs and culture of society, and consequently in the manifestation of identity (and hence, human identity), is an undeniably one.[12]
Accordingly, in proposing an issue and the fields of oral history research and its interviews, consider Iranian-Islamic identity should be also taken into consideration. Recognizing the elements of identity requires to analyze cultural elements and record experiences through interviews.
Academic discipline titled Iranian Architecture History, which was founded as the Department of Iranian Architecture Studies has been very effective to draw the attention of students to Islamic and Iranian architecture and return to religious and indigenous identity; But, as authorities emphasize, "Research in the history of architecture" is an interdisciplinary one that cannot be limited to the common methods of research in architecture or the human science... It is necessary to pay more attention to different approaches of architectural history and their advantages and disadvantages, especially in examining the works of Iranian architectural history. "[13]
Therefore, "Oral History of Iranian Architecture" is included in the list of (optional) courses in the field of Iranian Architecture Studies and Oral Resources as one of research resources in the course "Research in Architectural History". Although some topics of Iranian oral history projects address scientific concepts about architecture, they form a theoretical framework for research and consider indirectly architectural history.
Therefore, the fields and topics of oral history mechanism research in the field of "Oral History of Iranian Architecture" to provide a scientific perspective and questions can be prepared as follows:
Narrators

Topic

Field

Researchers and writers in the field of architecture

The Architecture Concept (Past and Present)

traditional architecture

Iranian Traditional architecture

Modern architecture

Iranian Modern Architecture

The continuation of traditional architecture and its interaction with modern architecture

The continuation of traditional architecture and its interaction with modern architecture in Iran

The Role and Position of Contemporary Thinkers in Iranian Traditional Architecture

The Role and Position of Contemporary Thinkers in Iranian Modern Architecture

The Role and Position of Iranian-Persian Literature, Mysticism and Wisdom in Iranian Traditional Architecture

The Role and Position of Western Schools in Iranian Modern Architecture

Scientific congresses and conferences on Iranian traditional and modern architecture

Architecture

Architects, designers and masters

Architects, designers and Craftsmen

Architects, designers and Craftsmen

Masters and producers

Craftsmen

Craftsmen

Architect Background: Family and Social Class

Professors and teaching methods

Architectural sciences and techniques

materials

Construction process

Decorative and complementary arts

Architect

Planner and Employer

Researchers and writers in the field of Architecture,

Planner, Employer, Designer and Architect

Architectural scholars and writers Architectural scholars and writers

Architectural scholars and writers Architectural

observers and writers

Grounders and agents

The Background of Architectural Formation

The cultural identity of a place

Location for constructing architectural structures

The life of People before and after constructing an architectural work

Inherent Properties of Architectural Structures (original work)

Native Features of Architectural Structure (Native Art)

Historical background of architectural structures

Collective memory about architectural work[14]

Architectural Events[15]

Architectural work
*Dr. Mehdi Abolhassani Taraghi, Professor and researcher of Oral History; Email: M.Abolhasanitarqi@gmail.com.
Number of Visits: 3383