An Overview of the book "Kamane-ha"*
Oral History Name & Custom Dilemma
Reyhaneh Mohammadi
Translated by Natalie Haghvedian
2020-01-21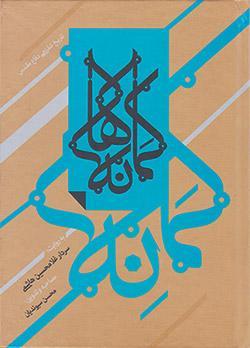 The cover of the book "Kamane-ha" reads: "Oral History narrated by Sardar Gholam Hossein Hashemi." This 395-page book was by Darkhuvin of Esfahan Province with the support of the Directorate General for the Preservation and Advocacy of the Holly Defense Values in 2014. The book content, consists of 21 chapters including the content and references; interview and edit by Mohsen Sivandian, leads the audience towards a book of oral history nature.
A preface much similar to an introduction and no beginning might not be comprehensible for all and it seems like the author has written these sentences for himself. The need for explanation and description for the audience who has not experienced that decade is evident here. Introduction to the interviewee, interview sessions, number of these sessions and the interview hours are not included in this preface.
It is a tribute that the first chapter starts with the narrator's childhood and continues to the victory of the Islamic Revolution and 22 of Bahman, then the imposed war and covers memories of many operations during war. While perhaps the book would have been more appealing if a slice of the memories that the narrator has witnessed was presented; war starts in chapter three. Then, the Holly Defense Era is generally described with clear questions and answers. From Chapter Five, respectively, Operation Fatah al-Mubin, Beyt-olmoghaddas, Ramadan, Walfajr 2, Walfajr 4, Kheybar, Badr, Walfajr 8, Karbala 3, Karbala 4, Karbala 5, Karbala 10, Walfajr 10 are included. Chapter nineteen is the adoption of the ceasefire Resolution; Chapter Twenty includes documents; and Chapter Twenty-one includes color pictures, all of which make the book more appealing.
The book's creative cover design shows that it is thoughtfully designed. But it seems that covering this era through questions and answers requires patience. Maybe, if the layout and fonts were slightly smaller, the book would conclude in limited pages and more inclining to read.
* Ricochet
Number of Visits: 194